-->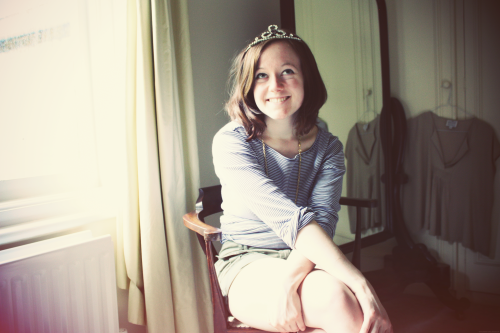 Hello, thanks for visiting! My name is Harriet and I'm a twentysomething living in the most amazing city in the world (London, obviously) and attempting to be a grown-up and do grown-up things like have a career and pay my mortgage.
Blogging is my escape from all that, where I get to talk about fashion and pretty things. I love frozen yoghurt, taking photographs of my dinner, visiting new places, getting dressed up, watching endless episodes of the West Wing and painting my nails.
I work as a finance person, and my spare time is spent mostly blogging, window shopping and seeing my lovely friends and boyfriend. I am also incredibly attached to my iphone, mainly for
twitter
purposes and playing too much spider solitaire.
Frequently Asked Questions
Where do I start?
If you're interested in my outfit photos you can see them all
here
, or click the 'outfits' button on the right hand side. I also recently bought a house for the first time, and all my posts about that are under the
home
category.
Some of my most popular posts recently have been
10 free or cheap days out in London
, my
bedroom tour
, and my
Muji makeup storage
post.
What Camera do you use?
I have a canon 450d SLR and I swap between the kit lens and a 50mm 1.8 fixed lens. The photos which look all blurry and pretty with the background out of focus? They're taken with the 50mm - it's lovely.
I take almost all of my photos myself - the ones of me are taken with a remote control and a tripod.
I edit my photos using photoshop elements 10 which you can get at a reasonable price from amazon or similar. I definitely recommend it. Most of the time I just play around with the settings and see what works, but if you are looking for more helpful advice (!) I'd recommend looking at
Carrie from Wishwishwish's photo editing tutorial
,
Sandra from Niotillfem's photography tutorial
and
Sarah from EssBeeVee's photography tutorial
.
What makeup do you wear?
Read my
make up lately
and
skin care update
for all the details, and here is what's
in my makeup bag
.
I want to send you something / advertise on your blog / invite you to my event!
That would be lovely! I don't currently accept advertising on my blog, but I do love going to interesting places, and doing reviews and giveaways if I think they're relevant to my blog. If you are doing something and you think I might be interested then please email me at
whereisharriet@hotmail.co.uk
but please don't sign me up to your mailing list without asking me first!