Did anyone else watch Enid on BBC4 on monday night? It starred Helena Bonham Carter as Enid Blyton, and I was very excited to see it as I love HBC for all her wackyness, and as a child I was absolutely addicted to the stories of Enid Blyton. All in all I enjoyed the programme, the actors were good, and the sets (mainly Enid's beautiful 1930s country house) and costumes were gorgeous. I love anyting set in the 30s, so this was a perfect feast for my eyes!
My only complaint was perhaps that it was a bit too one sided. While by all accounts Enid Blyton doesn't seem to have been a particularly nice person, there was never any attempt to try and get the audience to sympathise with her. For example she is seen to rarely see or want to spend time with her children, something that was actually pretty common among middle and upper class families in the 1930s, something that is never pointed out.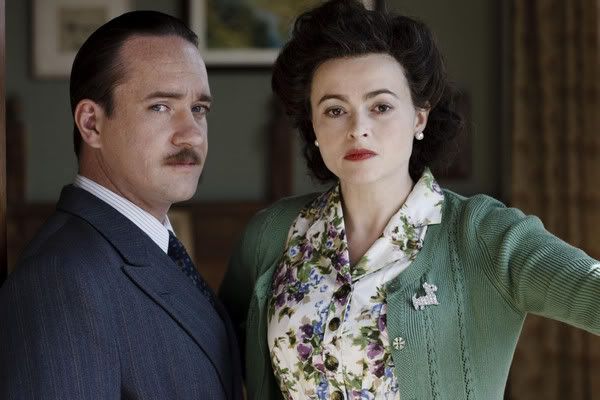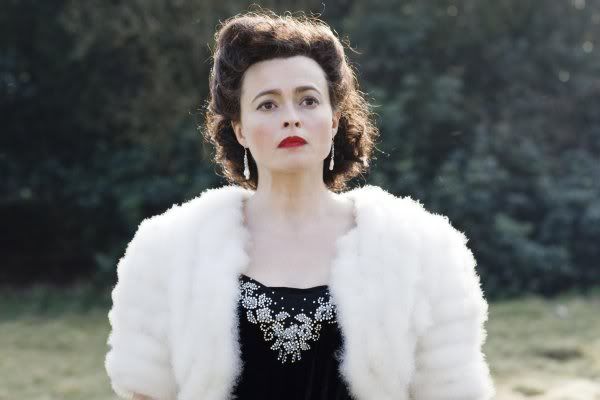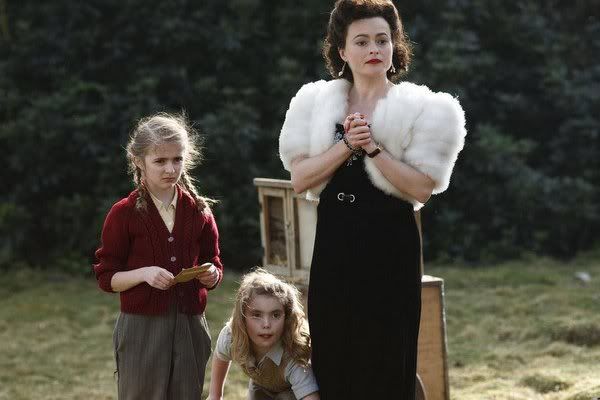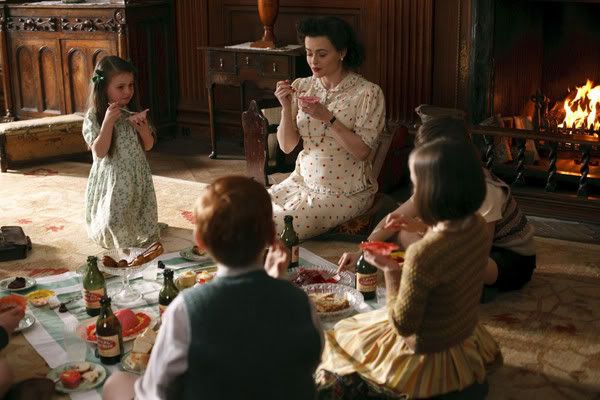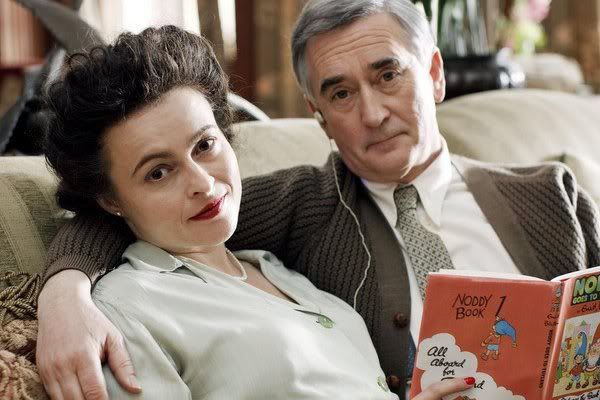 Enid's look is the perfect 1930s housewife, to go with her idealised fantasy life which exists only in her books rather than in reality. Key Items include kneelength print dresses, pastel colours, tweed, long beaded necklaces, perfect set hair even in bed(!), a fur bolero, full length sparkling eveningwear, a great hat, a typewriter, fitted cardigans, interesting brooches, lots of floral prints, scarlett nails, a copy of your favourite famous five novel, plum cake, lashings of ginger beer!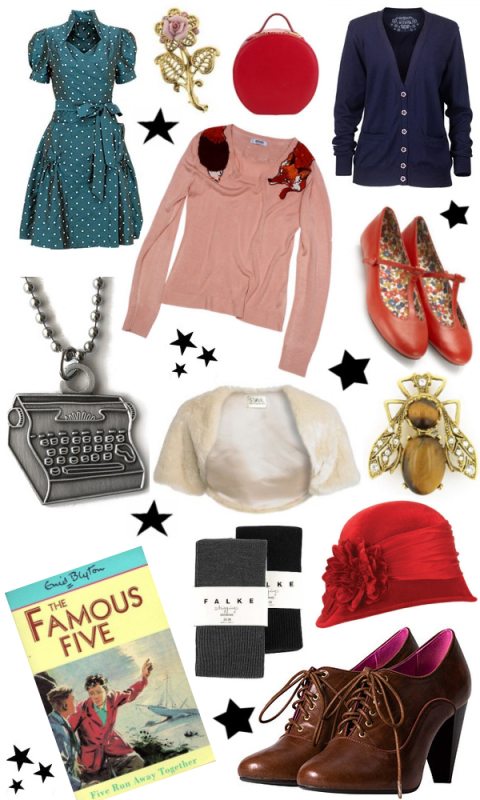 dress oli, brooches 1928, blue cardigan kath kidston, red shoes monsoon, brown shoes h&m, tights falke, faux fur shrug debenhams