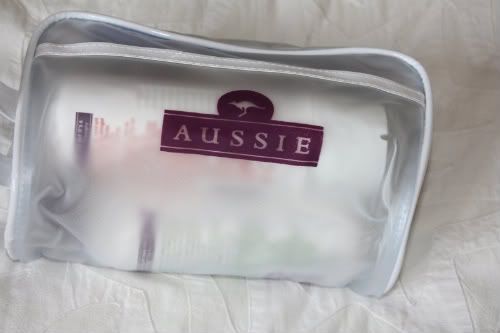 I was very excited on Saturday when I received a lovely package of goodies from
Aussie Haircare Company
! They've recently started phase two of their
Aussie Angels
programme, and I was so excited to be invited to take part!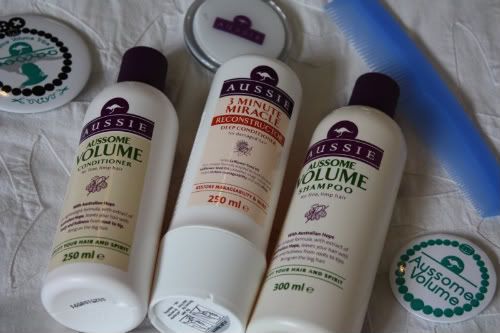 I'm a member of their Aussome Volume Tribe, because I have tried every trick in the book to get bigger, bouncier more volumous hair over the years, so I was pleased to be able to give their volumising shampoo and conditioner a go. I've been using it for a few days now and I've definitely felt my hair feels lighter and bouncier. It also feels smoother and less frizzy, which in turn means I need to straighten it less, and therefore it feels even more bouncy, which helps!
The only downside is my hair has been quite a bit more tangled since I've started using the shampoo and conditioner, so it's a good thing I got a comb too really!
Are you an Aussie user? Don't they just smell delicious?