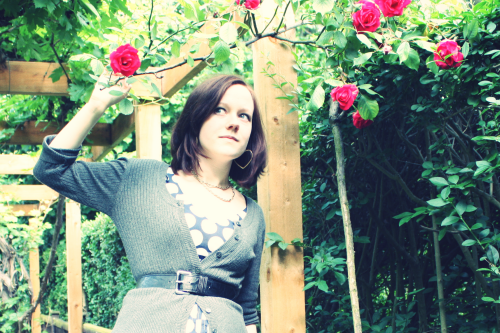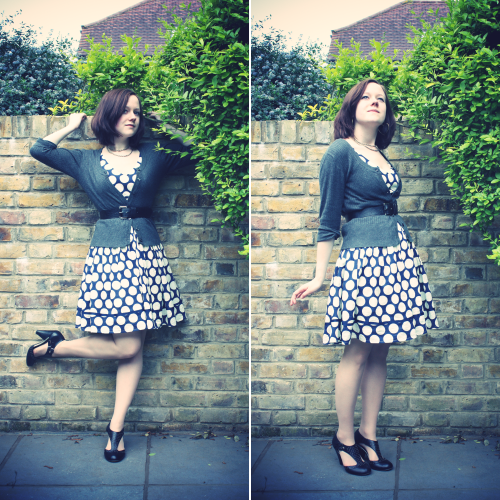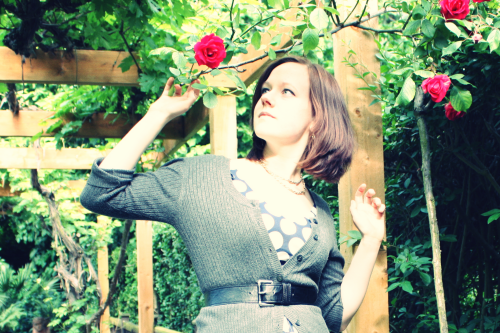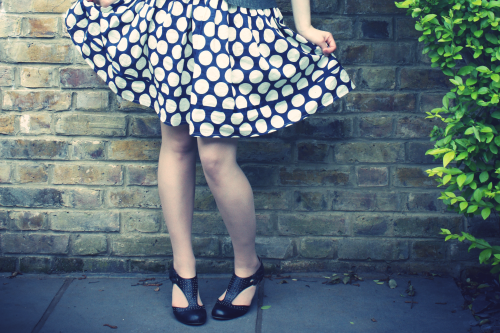 Dress - New Look, Cardigan - New Look, Shoes - Aldo, Belt - H&M, Earrings - Juicy Couture
Thanks so much for all the nice comments on Monday, I took my exams that day and was naturally feeling a bit low but the good news is I passed! So I get a week's reprieve until I start studying for the next lot next week!! A few people have asked what I study - I'm actually studying to be a Chartered Accountant, glamourous, I know! In order to qualify you have to complete a training contract, so this means for the next three years I am working for an accounting company most of the time, but every few months I get a couple of weeks off to go to college, and then I study for exams in the evenings and weekends. It can be pretty exhausting, but I like my job so that helps a lot.
Anyway, on to the outfit - this is one of my current favourite work outfits at the moment. I nearly got rid of this dress a few months ago, but I'm glad I didn't. It still doesn't fit amazingly, but it's nothing a belt and a cardigan can't solve.