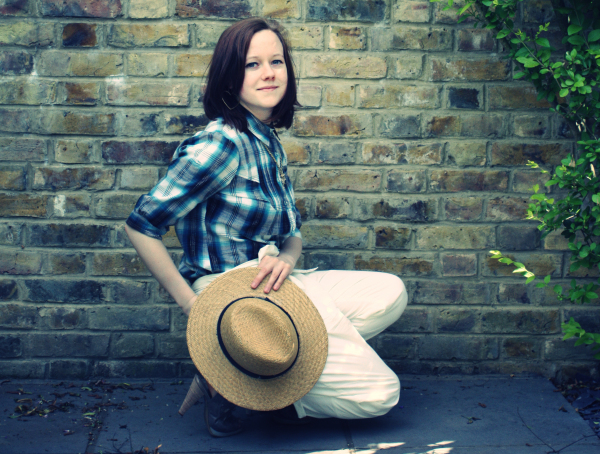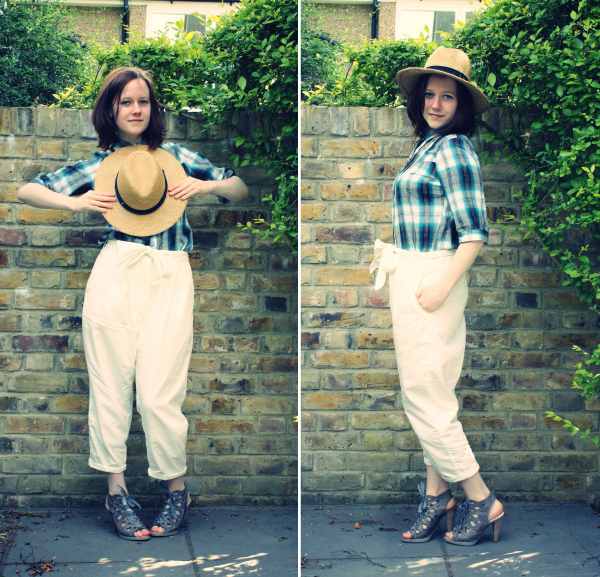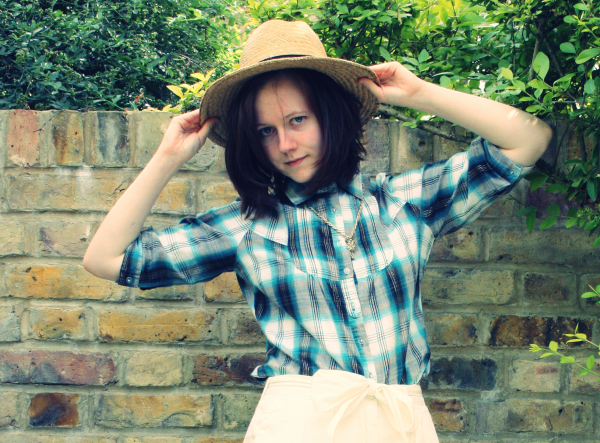 Trousers - Cheap Monday, Shirt - Dorothy Perkins, Hat - stolen from my dad!, Shoes - Kurt Geiger, Earrings - Juicy Couture, Necklace - Vintage
I have a bit of a love/hate relationship with trousers. I always think they look incredibly lovely on other people, but I have terrible trouble finding some I like myself. The hunt goes on, but for the moment I have these bought in the Urban Outfitters sale. I like them a lot, though I have already drawn blue biro on them by mistake - maybe white isn't the best idea! I have to admit though they do make me feel a bit on the bulky side, especially round the hips.
That's the nature of peg-style trousers I suppose, flattering on the ankles, less so on the bottom!